Alfa Laval Net zero launch event #5
On-demand
We are back with new products and insights.
Duration: 45 minutes
Save the date: 15th of November
Time: 14:00 pm, CET

14:00 Opening
Energy Efficiency
- The ALF filter – The compact self-cleaning filter
- Service solutions – Making efficiency last for decades
- Packinox in HDS – Maximizing energy recovery
Clean energy
- Carbon Capture, Utilization/Storage (CCUS) – Essential on the road to net zero
Circularity
- Clean technologies for a circular tomorrow
- Downstream separation in renewable polymers
Summary and closing
When signing up, you will receive a confirmation mail with access to the broadcast. If you don't see this mail in your inbox, it might have ended up in your junk mail folder.
Read more about the event programme here:
https://www.alfalaval.com/netzerolaunchevent
Meet our experts in the studio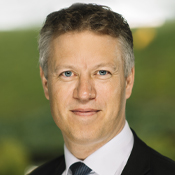 Thomas Møller
President Energy Division, Alfa Laval
After finishing his Chemical Engineering degree at the Technology University of Denmark, Thomas joined an American company for 5 years. He worked with sales and the business development of separation technologies before joining Alfa Laval in 2002, where he has had several positions in sales, business development, strategy development, and execution.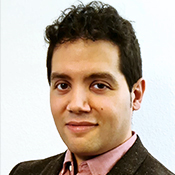 Dr. José-Francisco Pérez-Calvo
Application Engineer Process Plants, Sulzer Chemtech
Francisco joined Sulzer Chemtech in 2021 as an Application Engineer at the Application and Process Technology department. Here, he is responsible for the design of carbon capture plants. Before joining Sulzer, Francisco completed his doctoral studies at the ETH Zurich on the development of absorption-based CO2 capture technologies for their application to industrial point sources.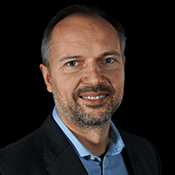 Evgeny Rossiyskov
Vice President, Gasketed Plate Heat Exchangers, Alfa Laval
Evgeny has more than 20 years of experience within the energy sector and has worked in several leading positions at Alfa Laval. He is a committed Energy Hunter who strives to leverage innovative energy solutions and make industries more efficient.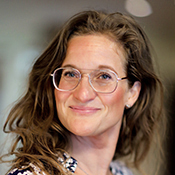 Eva Andersson
Senior refinery process specialist, Alfa Laval
Eva has been working in Alfa Laval's refinery team for 18 years and is now a well-known profile in the industry. In 2007 she published a technical article highlighting the opportunities for lower energy consumption in the refinery industry. Since then, Eva has been helping numerous refineries around the world cut their scope 1 CO2 emissions by increasing efficiency with Alfa Laval's heat exchanger solutions.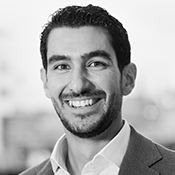 Osama Zaalouk
Business Development Manager CCUS, Alfa Laval
Osama is a mechanical engineer and has had various roles in the renewable energy business. He has worked in the Middle East and Europe as a program manager, a technical consultant, and, most recently, supporting commercialization activities in business development and sales. His background is in energy systems, focusing on solar technologies and energy storage.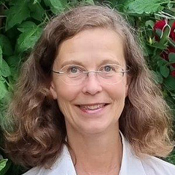 Karin Forsberg
President Energy Separation, Alfa Laval
Karin's passion for the role of smart technology in creating sustainable solutions has led her to work in a range of positions at large organizations and small entrepreneurial businesses. Whatever the subject, Karin is driven by the people around her to work together and make technology work smoothly in practice.